Hi !!
We are so glad that we are allowed to open two of our dance classes.
For now we just had the confirmation to start our dance classes from the 24th of May in two locations ( Polmont and Livingston ) and waiting to be able to start soon in all the locations we usually teach.
But for May and June we will be on Mondays in Livingston and on Thursdays in Polmont.
If you would like to join us please don't wait and book your place as soon as possible since we have limited spots due to Covid regulations.

We are looking forward to see you all very soon .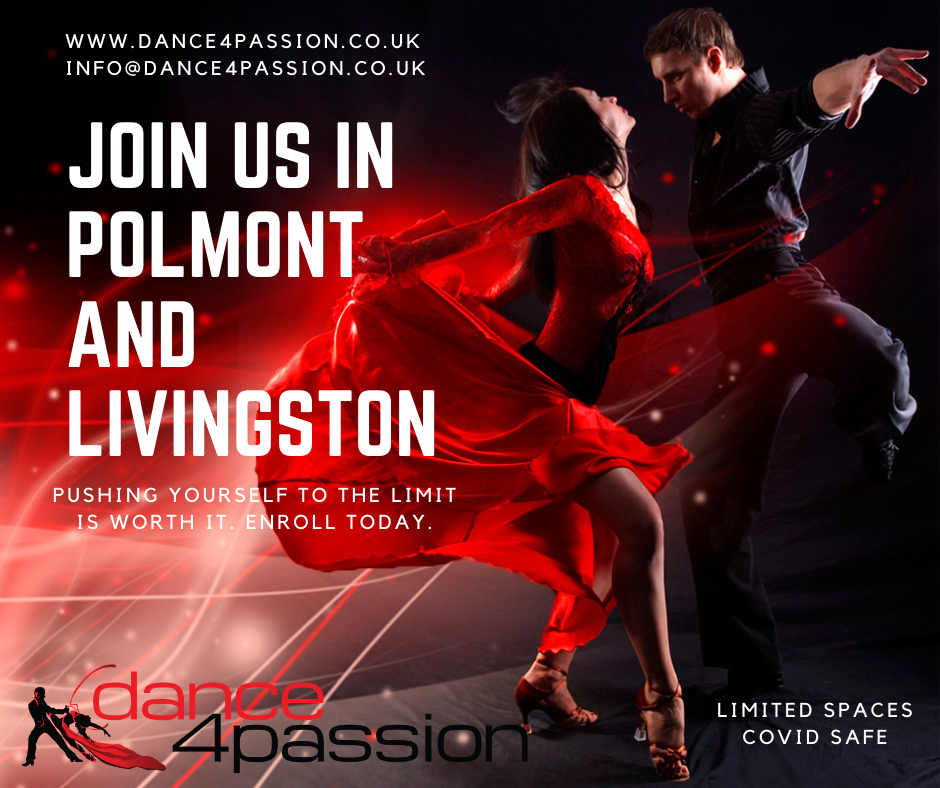 Lets dance again.