We are so glad to inform you about our new children dance class starting in Glasgow on the 12th of November.
We will have one hour of TAP dancing and one hour of Ballroom and Latin dancing.
Our classes will be held in the east side of Glasgow City in the location below :
ST. BRIDGETS CHURCH 15 SWINTON ROAD, BALLIESTON
G69 6DT GLASGOW
Below is the flyer with all the informations.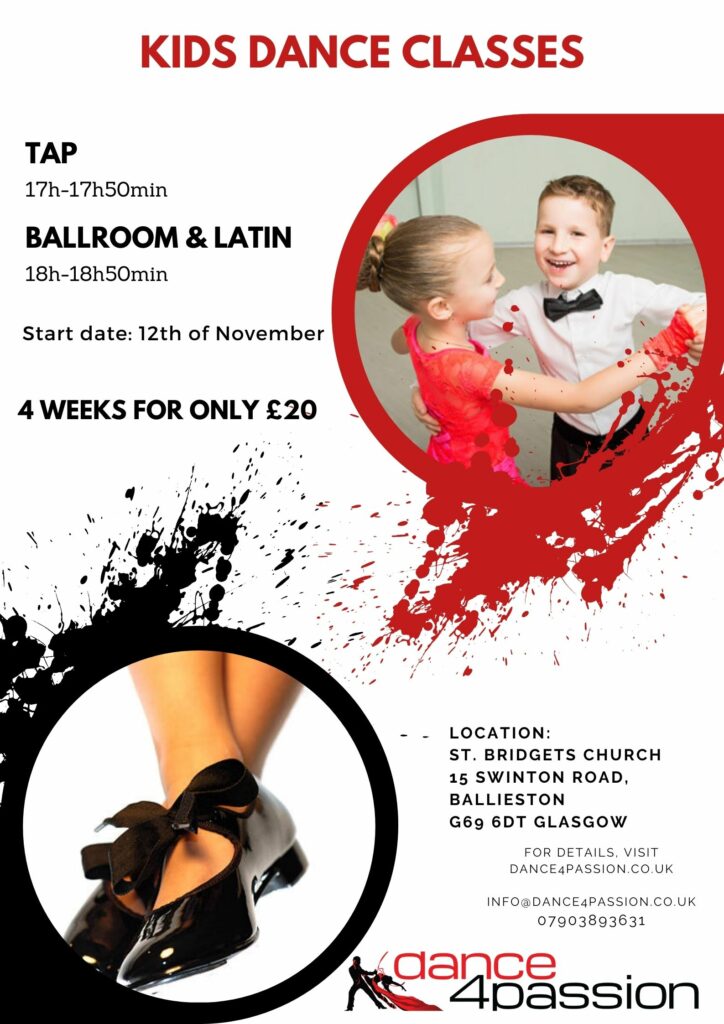 If you would like more information please don't hesitate and contact us
07903893631